The goal of LJE Sports Basketball Camps is to help develop well-rounded basketball players. We take our camps to the next level by combining skills, practices and basketball education.
Our most valuable tool for delivering quality instructions to young basketball athletes is our high-level basketball instructors. The LJE Sports has assembled one of the finest coaching staffs in Singapore.
We want to instill in our players the fundamentals of basketball and instill the proper attitude towards it. We stress on effort, teamwork, confidence, and sportsmanship as they are ingredients towards a balanced player. All skill levels are welcome at LJE Sports Basketball Camps!
What you will learn at LJE Sports Camps
Our intensive programs are focused on improving each and everyone's skill level, building virtues such as :
Self-discipline
Mental toughness
Insight, Tenacity
Leadership
Building strong life habits such as wise decision making
Ability to be a game changer on the court.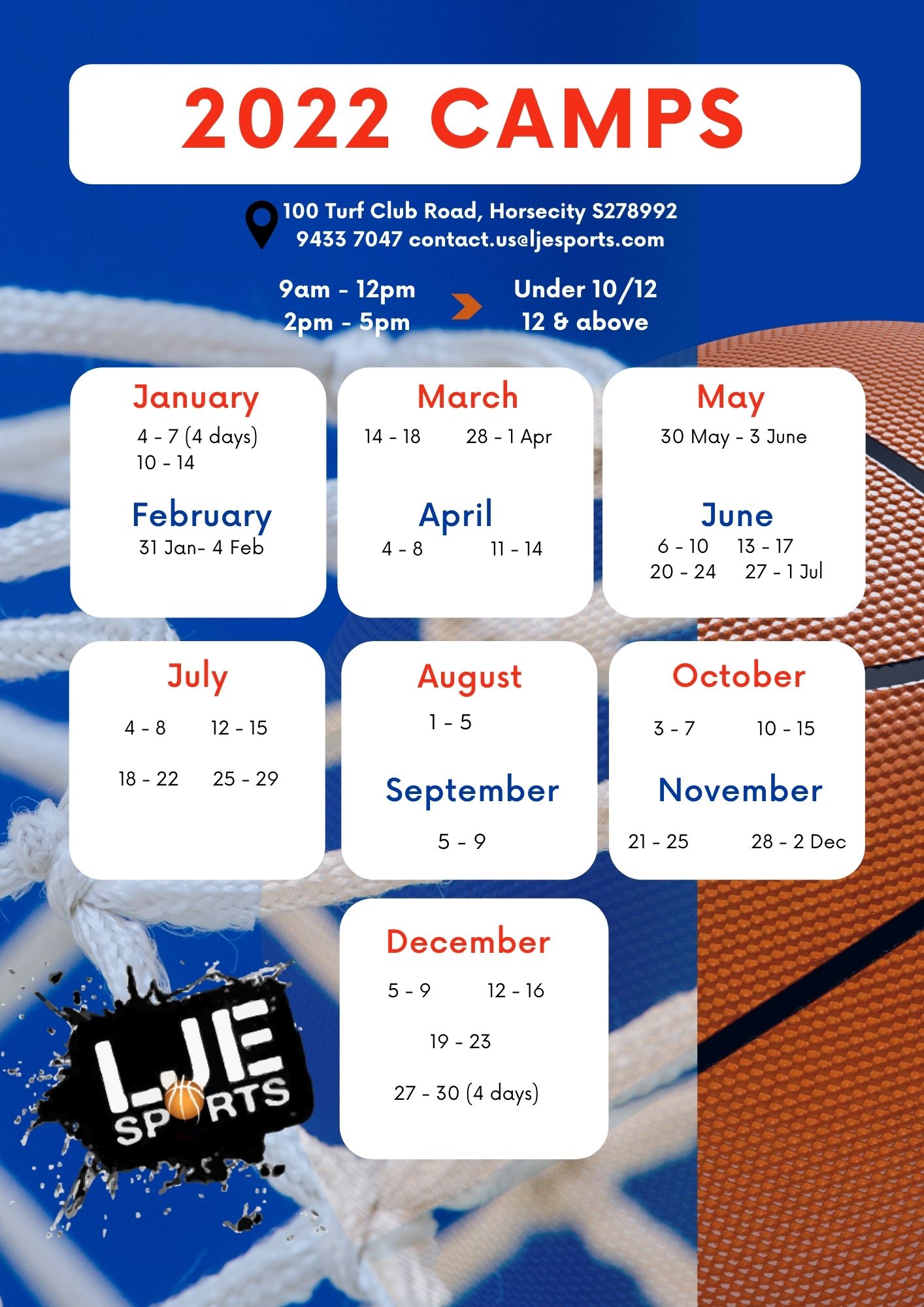 3hrs Basketball Camp Itinerary
Introduction/ Rules
Warm-up
Stretching
Nutrition
Warm-up
Stations
Guarding and Dribbling
Shooting Guard
Passing All
Post Players/ Power Forward/Centers
Video Session
3 on 3 (movement)
5 on 5 (team concept, motion offense)
Group Workshop